Complete Story

10/31/2023
Richmond PMPs - Join Us for a VPMA 4 x 4 Happy Hour in Richmond Next Tuesday!
Bring Your Crew for a Brew!
Will we see you and your crew next Tuesday
for the Richmond 4x4 Happy Hour? We sure hope so!
Please log into your account to RSVP today.
If you have any issues, just email us at office@vpmaonline.com!
Click here to RSVP for the Central Virginia 4 x 4 Happy Hour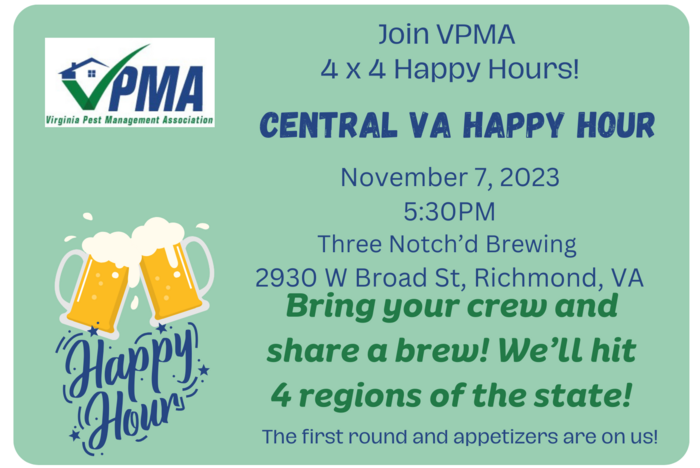 ---