Complete Story

11/15/2023
STM: Hotel Cut-off is 6 days Away!
Register now for all that the STM has to offer!
Reserve your room at the STM by 11 pm on Nov. 21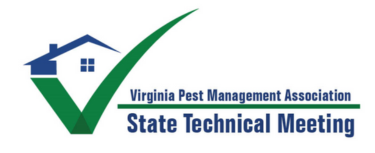 VPMA has negotiated a great rate at the Founders Inn & Spa in Virginia Beach
$129 per night king/$149 per night two queens
Click the button below, and visit each tab to learn about:
Registration
The agenda with sessions and speakers
Hotel information and booking link - make reservations by Nov. 21, 2023.
Our generous sponsors
STM Information and Registration
Be sure to read about the pre-conference events on December 5.
The Jefferey M. Johnson Memorial ACE Prep Course and Exam is offered. For more information about this, click here.
If you will be arriving on the 5th, consider attending the Business Leaders' Workshop "The Acclimated Leader", the Gold Sponsor Quick Connect and the President's Reception. These events expand your networking opportunities and deepen your engagement with your PMP and Supplier colleagues.
If you have questions, or need assistance, please reach out to us at office@vpmaonline.com or 540/374-9200.
---