Complete Story

11/18/2023
STM: Hotel Cut-off is Tomorrow!
Register now for all that the STM has to offer!
Reserve your room at the STM by 11 pm on Nov. 21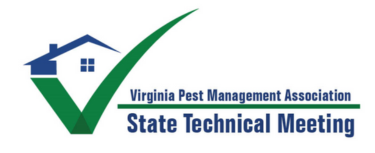 VPMA has negotiated a great rate at the Founders Inn & Spa in Virginia Beach
$129 per night king/$149 per night two queens
Click the button below, and visit each tab to learn about:
Registration
The agenda with sessions and speakers
Hotel information and booking link - make reservations by Nov. 21, 2023.
Our generous sponsors
STM Information and Registration
Be sure to read about the pre-conference events on December 5.
The Acclimated Leader
Dec. 5, 2023 from 1:00 pm - 4:00 pm
Registration required.
Do you struggle understanding certain members of your team? Are there gaps in communication throughout your company?
Businesses don't become successful by accident. It takes hard work and intentionality to get there. You need people, people who are aligned with you and your company. Leadership is a key part of that equation. This includes your leadership, as well as leaders on your team to help get where you want to go. Most companies struggle getting the second piece figured out.
Even great leaders will hit the ceiling if they are not intentional about getting acclimated. You may be wondering, acclimated to what? To the next level. We cannot expect our business or our people to get to a level we as leaders have not experienced. In our workshop, I will share tools and create an environment of discussion that helps you better understand how to get yourself and business to the level YOU want to be at.
We will practice using tools that will unlock some of the challenges you are having. Communication and self-awareness are some of the biggest hinderances to team success.
Join industry expert, Kevin Lemasters with Action Leadership, for this workshop-style training!
Gold Sponsor Quick Connect
Dec. 5, 2023 from 4:15 pm - 5:30 pm
This is a free event, but click the box on your registration form.
Enjoy this opportunity to connect with our gold sponsors in a speed-dating format. This fast-paced happy hour will have you face-to-face with our generous Gold Sponsors and other industry colleagues.
President's Reception
Dec. 5, 2023 5:30 pm - 7:00 pm

.

Ticket required for this event.

Reconnect with old friends, establish new ones, and enjoy this lovely reception at the Founders Inn. Heavy hor d'oeuvres accompany our bar, which can serve as a meal. However, in response to some requests, we'll end this early so that folks may enjoy dinner out at their favorite Virginia Beach restaurant.

These events expand your networking opportunities and deepen your engagement with your PMP and Supplier colleagues.

If you have questions, or need assistance, please reach out to us at office@vpmaonline.com or 540/374-9200.
---